2018 NKT-IKBU INTERNATIONAL
Meditations that Make Our Life Precious
 Week 1 with Gen-la Kelsang Jampa – DSD of NKT-IKBU Teachings and meditations of Kadam Lamrim
Attaining Complete Purity
Week 2 with Gen-la Kelsang Dekyong – GSD of NKT-IKBU Highest Yoga Tantra empowerments and commentary to the practices of Heruka Body Mandala and Vajrayogini
Meditations that Make Our Life Precious
PART 1 WITH GEN-LA KELSANG JAMPA
Deputy Spiritual Director of NKT-IKBU
Teachings and Meditations of Kadam Lamrim
By sincerely practising Kadam Lamrim we can make our life happy and meaningful, temporarily solve our human problems and ultimately find pure and everlasting happiness through controlling our anger, attachment, jealousy, and especially our ignorance. These teachings are the perfect preparation for receiving the Highest Yoga Tantra empowerments in Part 2.
Attaining Complete Purity
PART 2 WITH GEN-LA KELSANG DEKYONG 
General Spiritual Director of NKT-IKBU Highest Yoga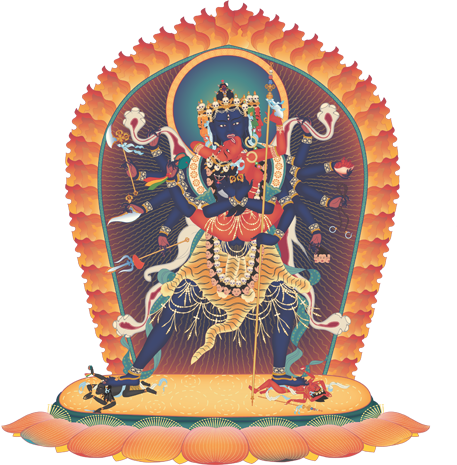 Tantra empowerments and commentary to the practices of Heruka Body Mandala and Vajrayogini
When we completely purify our mind through Tantric practice, our world, our self, our enjoyments and our activities also become completely pure – this is the state of enlightenment. Attaining enlightenment is therefore very simple; all we need to do is apply effort to purifying our mind through training in Highest Yoga Tantra.